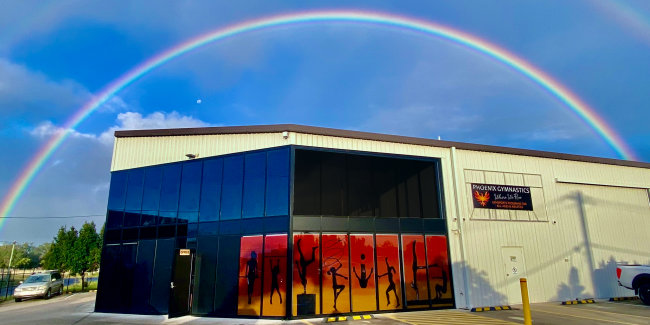 Phoenix Gymnastics - Where We Rise
We are three Coaches working together but we are more than that. We are three Mothers who saw the need for a gymnastics club where the focus is on all of the gymnasts and athletes, and where there is a positive environment that supports each of them to Rise.
At Phoenix Gymnastics we believe in achievement through effort, discipline, practice and fun. We want all gymnasts & Athletes to come to Phoenix Gymnastics knowing that it is a safe environment where they are welcome and will be supported.
Our Mission
To provide a safe and supportive environment where every person has the opportunity to learn gymnastics.
Our Vision
To create a safe and empowering environment where every member, their families, and our staff are valued, treated with respect, and are provided with the opportunity and support to develop to the best of their abilities.
Our Intent
Phoenix Gymnastics will be an environment where everyone can feel safe and is free from bullying, intimidation and isolation. Where gymnast, athletes and their families know Phoenix Gymnastics to be a positive and inclusive environment, where they feel part of a larger family in which everyone's achievements are celebrated, and where the older gymnasts and athletes are positive role models to those around them.
Our Key Values
Respect – Every person is deserving of and should be treated with respect
Equality – Every person is equal to another regardless of skills, abilities and differences
Equity – Providing the support to each individual that they need to achieve
Teamwork – Working together to support each other's goals
Friendship – Creating & supporting positive bonds between individuals and groups
Positivity – Seeing the good in others and situations and ensuring feedback is constructive
Safety – Ensuring the physical and emotional wellbeing of is kept in mind at all times and taking action to ensure it continues
Inclusivity – Regardless of our differences, everyone is included in all activities that they want to be part of and we will actively work towards facilitating this.
Compassion & Understanding – Recognising that every person's situation is different and that we need to be aware of how this may affect an individual or group.
Community – Recognising, supporting and including the community, both within and outside of Phoenix Gymnastics
GO BACK